Freelance as a Director of Photography since 1995
Filming Television commercials, Music videos, Online content, Drama,
film and digital still photography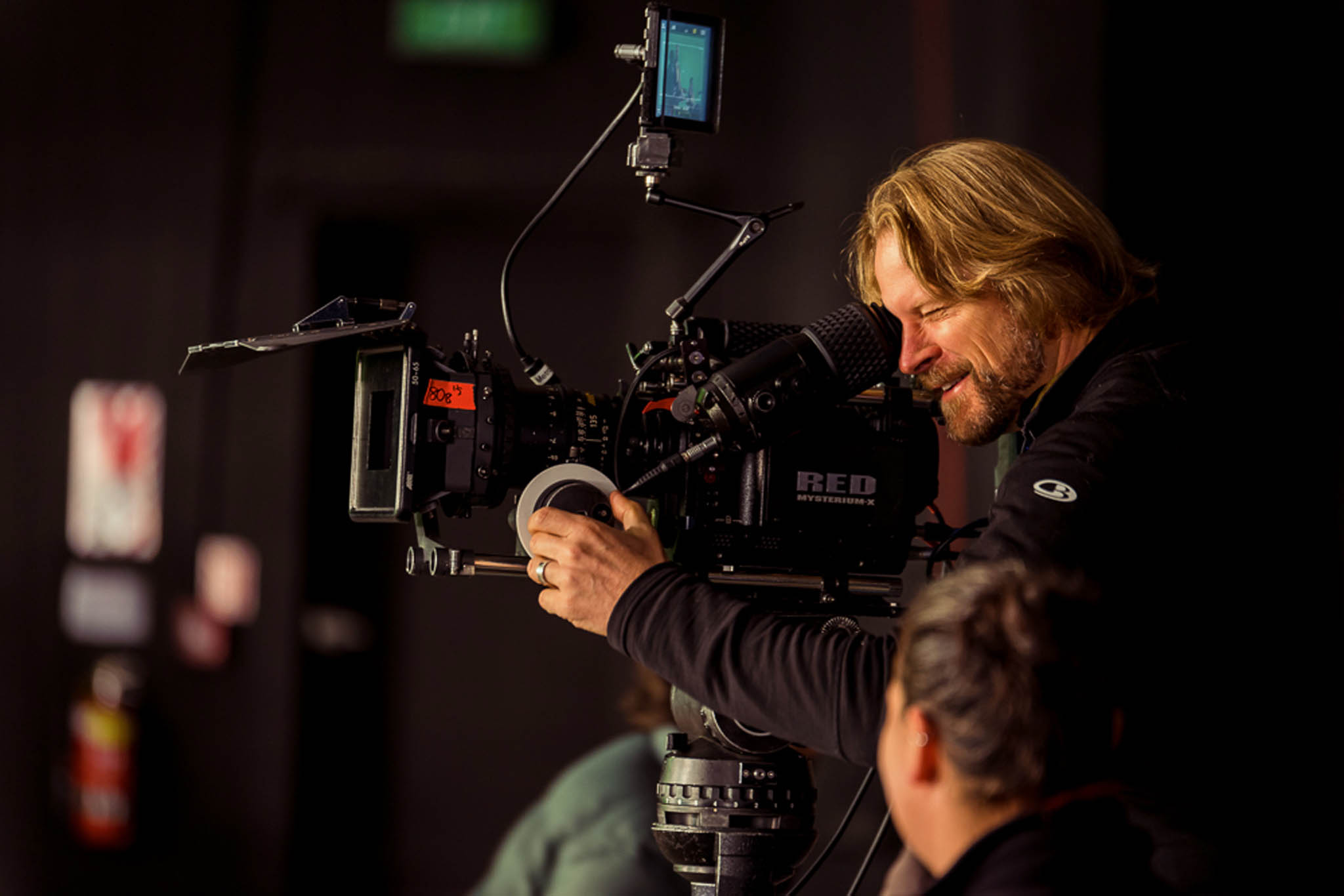 Making pictures, telling stories
Working with creative, collaborative, innovative people
Drinking good coffee
Pushing lenses, filters, sensors to their creative limits
Experimenting, developing new ways of working
Sharing a few dad jokes at the end of a good shoot day over a craft beer
Cinematography Award
2018 New Zealand Society of Cinematographers – NZCS
Silver Cinematography Award for Louis Baker "Birds" music video
Cinematography Award
2016 New Zealand Society of Cinematographers – NZCS
Bronze Award for Cinematography on "Coffee Supreme"
Silver Axis Award
2015 Best Long from branded content – "Holden Monaro" Online Campaign
Best Documentary
2010 Hollywood Reel Independant film Festival – Reflections of the Past – Director: Alex Roman
Gold Promax Award
2005 Promax Australasia – Maori Television promo
Music Video of the year
2005 Juice Television – Steriogram "Go" music video
Gold Promax Award
2004  Promax International – Sky Sports Television commercial
Motion:
Arri raw and log capture – Arri Alexa Mini, Amira 35mm.  Red camera Systems Sony RAW and log capture – F5, F55, Venice. and 16mm Kodak and Fuji motion picture film with Arri 435, BL and SR2 cameras
Lenses:
Extensive use of Leica Sumilux, Cooke S4, Zeiss Superspeed, Ultraprime, Master prime, CineAlta cine lenses,
various anamorphic formats.
Still Photography:
Nikon digital: D850, D800, Nikon film: FM2, Fe2, FA, F90, Hassleblad film cameras and lenses, Nikon vintage primes, Nikon AF zooms.
Adobe lightroom editing, colour and black and white grading.
Gripping and Lighting:
Tracking systems including Supertechno crane, Super panther and Chapman. Modern studio and location lightng systems including Arri sky panel, Arri sun, Rag place, Chimera, Mathews frames and diffusion.